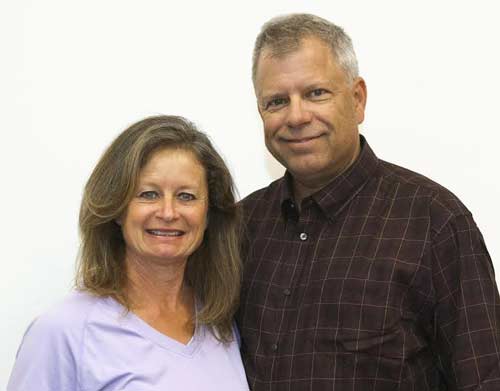 Sheila Ewer and Terry Clayton
Jumpn Gymnastics is owned and operated by Sheila Ewer.  She is a U.S. National Champion, a two-time All-American Gymnast, and is a Hall of Fame recipient as the first Woman All-American Athlete at Gustavus Adolphus College.  Sheila has coached gymnastics for over 35 years, including High School Gymnastics, Community Education Gymnastics and USA Gymnastics up to Level 9.  She is a licensed K-12 Minnesota Teacher with college degrees in Physical Education, Developmental Adapted Physical Education, Health Education and Coaching.  Sheila is CPR and First Aid Certified.  She believes that physical activity and gymnastics needs to be fun, as gymnastics teaches strength, flexibility, coordination and positive self-worth, thus promoting positive lifelong physical and emotional skills.
Terry is co-owner of Jumpn Gymnastics.  He oversees the overall business and marketing for Jumpn Gymnastics.  He has over 35 years of business experience worldwide in marketing.  Terry is CPR and First Aid Certified.  He recognizes that gymnastics can greatly benefit children's self-esteem, confidence, strength, flexibility and that gymnastics promotes positive overall health and fitness.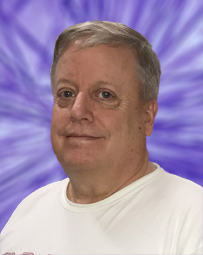 Terry Nordquist

Terry is a retired law enforcement officer and computer engineer, and is an USA Gymnastics certified Junior Olympic Development Coach who instructs gymnasts that are at the intermediate, team and/or beginning compulsory levels (levels 1-5 & Xcel).  He is also nationally certified as an Accredited Interscholastic Coach of the National Federation of State High School Associations, (NFHS-AIC).  Terry also participates in the Positive Coaching Alliance and is PCA Double-Goal Coaching certified. He received hands-on training as a spotter by working with a world-renowned U.S. National Champion and All-Around Gymnast for many years.  Terry continued his coaching career over the past 18 years by working part-time at various area clubs, gyms and community education programs.  He enjoys coaching young children to help them build integrity with strong minds and bodies; to have courage when faced with fear or adversity; to instill self-confidence and respect for others; and to have FUN in their chosen sport, Gymnastics.  Terry enjoys being a licensed pilot and mechanic for over 30 years, and having flown with the MN Cloud Dancers Aerobatic Club and Civil Air Patrol.  He lives in the area with his wife of over 29 years and two adult daughters.  We are so very fortunate to have Terry's expertise in coaching and spotting at Jumpn Gymnastics.
Katrina Leistico
Katrina loves working with preschoolers! She is certified in pediatric and adult First Aid and CPR, and USAG Certified in Safe Sport and Preschool Fundamentals. Katrina graduated from the University of WI – River Falls in 2009 with a bachelor's degree in Elementary Education and a minor in Early Childhood Education. After spending 2 years as a lead toddler/preschool teacher at a private center, she opened her own business as a family childcare provider and ran that for 5 years. Katrina lives in the area with her husband Rick, and three children: Connor – 7, Kayla – 5, and Lacey – 2. In her free time she loves spending time with her family, being outdoors and volunteering at her children's school.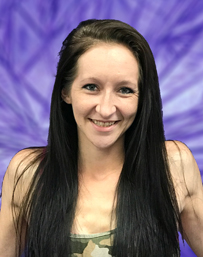 Jennifer Hamack
Jen is a former gymnast, starting at age six in her local school's community education program until reaching high school. She is a current Safety Certified professional member of USA Gymnastics and has completed U100 - Fundamentals of Gymnastics Instruction. Jen started her coaching career with Jumpn Gymnastics beginning of 2017. She grew up and resides in the area with her three beautiful daughters aged nine, four and two, and also a fiancée. Jen had her first gymnastics coaching job at age 15.  For over ten years, she worked at several animal hospitals, assisting with everything from boarding animals to surgeries. She was a stay-at-home mom for four years until her oldest child discovered a love and passion for gymnastics and quickly became a competitive team gymnast.  Jen discovered soon after the conclusion of our first competitive season that she loved gymnastics more now than she did in school as a child, and realized that coaching recreational and team athletes is what she loves most, and by watching these young children accomplish what they worked so long for and of their achievements, that with hard work and dedication, anything is possible! We are so thrilled to have Jen as part of our Jumpn Gymnastics team!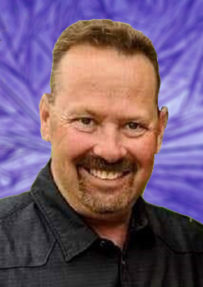 Dan Magnuson
Dan has been coaching and spotting gymnastics for over nine years at several MAGA program clubs in the metro area, and is a professional USA Gymnastics Instructor member and is U110 SAFESPORT certified.  He has two daughters that he has coached, and he has trained with many elite coaches and spotters.  Dan holds the rank of Master in Martial Arts, and also holds a 2nd degree black belt in Ju-Jitsu.  He is married to a school teacher and together have five children.  He owns his own business in the Elk River area, and enjoys his family life, 'over-landing' in his Jeep and loves riding his Harley-Davidson motorcycles.   We are so happy to have Dan as part of our Jumpn Gymnastics coaching staff! 
Kelsey Jagerson
Kelsey has been involved in gymnastics since she was in preschool.  She competed USAG and High School Gymnastics. She joined Jumpn Gymnastics staff May 2018 and shows her passion for the sport of gymnastics by helping students in the early stages of gymnastics.  Kelsey is a very well rounded individual with participating in Tennis, Track, Golf, Dance, Key Club, STAR, Speech, National Honor Society and of course Gymnastics. Kelsey graduated from Anoka High School and is presently attending Anoka Ramsey Community College. In her free time she loves to spend time with her family and friends along with going outside and being active. We are honored to have Kelsey on our Jumpn Staff!